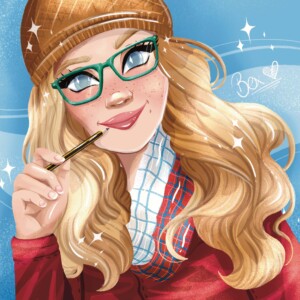 Bex Sutton is the founder of Primal Studios. She received a BA(Hons) Illustration degree from Plymouth College Of Art in 2016 and has since worked in both graphic design and illustration with both large and small companies before making the leap and starting her own freelance company.
She can be found drawing day and night on her computer with the company of her husband, two cats and giant puppy, losing herself in a new magical world she designs. Her illustrations and art direction have helped indie authors achieve #1 in the Amazon.com's New Release and Best Seller's lists, an achievement she is proud of.
Working in a variety of styles, she enjoys challenging her own illustrations practises and using projects to continuously improve her skills and portfolio.
If you're interested in working with her, please email bex@primalst.com